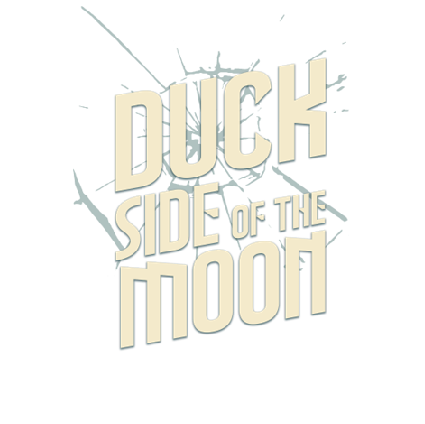 Duckside of the Moon
Release Notes Build V0.2 - 03/06/2022
---
Key Changes:
UI Overlay Changes: We've started redesigning the UI to be in line with the upcoming visual overhaul. Furthermore, Warnings & Dialog have been centralized in one place and use a priority system.


Bugfixing: Most issues regarding last build have been fixed as can be seen in the changelist.
Known Issues / Bugs:
You need to press TAB twice to close the crafting menu when the mouse cursor isn't focused on any crafting recipe.
Controller Tooltip can stick to left top of screen when opening the inventory or storage menu.
"Food is running low" sometimes appears when food is NOT running low
Laser FX is not consistent with clicking
"rarer" ores close to spaceship now, making it too easy to just craft everything while staying close to the ship.
Change List:
UI/UX & Onboarding:

Fixed ItemPopUp & Pick-Up Prompt not showing correct item name.
Fixed Pressing Y on controller not hiding inventory or storage tooltips
Fixed Button Prompts overlapping or showing up when a menu is open
Fixed Copper spawned by quitting the tutorial now won't spawn if it has already spawned
Fixed player being able to jump out of window and skip tutorial.

Started Redesign of crafting menu to be in line with later VA overhaul
Started Redesign of storage menu to be in line with later VA overhaul
Warning & Dialog widgets now use same space


Gameplay:

Added more asteroids to Level_Main

Increased damage radius & decreased wind-up animation
Game can now only be saved when on the resting bed



Performance:


Disabled 50+ unused plugins

Asteroids no longer updated as quickly when outside of render range
Changed lighting to static


Other Changes:

Fixed Walking slowly on controller will make walking animation play too fast
Added Mining laser VFX (changes based on mining level)
Added Airlock opening & closing sounds
Added new model for Storage
Converted project to C++