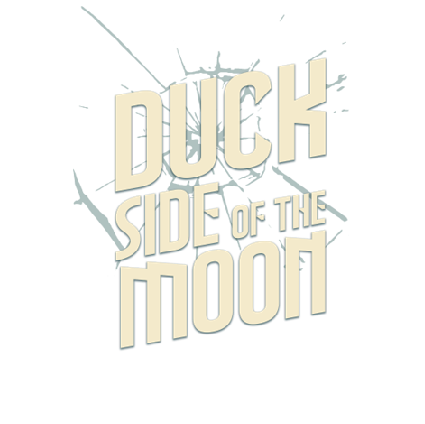 Duckside of the Moon
Release Notes – Early Access – 15/06/2022
---
Key Changes:
Game is playable from start to finish: The game can be played from the beginning tutorial till the cockpit unlock (end).
World / POI's: The POI's have been visually overhauled, and they now contain their unique resources & recipes. The geyser & hazard plants have seen multiple iteration and the world has been rebalanced in terms of resources, geysers & oxygen locations.
Spaceship Interior: The interior has been updated with multiple assets to make the ship feel more alive. Including the Greenhouse & Cockpit. Lighting has also been overhauled.
Doug Animations: Doug has received multiple new animations to make him more lifelike and reactive to certain situations (radiation, low oxygen, etc.)
UI Overhaul & Polish: The Crafting UI has seen a visual overhaul, Diagetic UI has been implemented. A settings menu has been added and multiple quality of life features have been implemented.
Bugfixing & Performance: about 34 bugs have been fixed and performance went up from 30 fps to +/- 100 fps
Known Issues / Bugs:
Doug head can block storage & crafting UI
Items dropped in the ship don't have gravity
D-Pad support for settings menu does not work
Issues related to setting "pause on open inventory"
Lighting is not as intended in this build.
Change List:
UI/UX & Onboarding:

Crafting Menu, Storage & Inventory Menu

Added Button Prompts to clarify how to perform certain actions
Crafting Menu has been overhauled to fit VA Style for UI
Added Indications for if something can be crafted
Added indications for if a category contains something craftable
Added HUD animation showing only hunger when in storage or crafting menu
Add Icons for all in game resources, recipes & crafting categories
Added Diagetic Text to Storage & Crafting Menu showing what you can craft at any time
Tooltip for consuming an item is now added
Added warning for when inventory is full
Re-added gear UI controller Support
Added new Tooltips support for Inventory & Gear
Added Camera Animations for interacting with Fabricator or Storage
Adjusted Storage Look to be more inline with upcoming VA overhaul
Removed hatch & greenhouse icons in the gear section of the inventory UI
Recipe column now always shows in top of crafting menu.
Re-Added Controller Support for Storage
Changed Descriptions for Items, Tutorials, Recipes

Main Menu




Added Loading Screen
Added New Camera Transitions for Performing Certain actions in the Main Menu
Added Animations & Sounds to Main Menu
Fixed SkipCinematic text not re-appearing after having pressed the proper skip key once.
Updated Assets in Main Menu (using rift instead of a red box)

Settings Menu

Added Settings that show the controls

Added Graphics Settings ( resolution, shadow quality, window mode, etc.)

Added Colour Blindness settings

General:

Added Death UI
Changed Z order on all widgets so they don't wrongly overlap
Updated Quest HUD Alignment
Added Warning Pop-Up's for committing to certain changes (quiting the game, applying settings etc.)
Fixed Onboarding Tutorial not progressing
Added Support for D-Pad, Arrow Keys, WASD to most menu's
Changed opacity on Notifications to make it a bit more readable
Added new Header & Text Font
Character – Doug:

Animations

Added Falling Animation
Added Landing Animation
Fixed Jumping animation looping when using controller
Added Additive Looking Around Animation
Updated Doug Jumping Animation
Added Panic Animation when almost out of oxygen
Added Freezing & Radiation Animations

FX

Added Booster FX
Mining Laser now has proper VFX

Sounds

Added Booster Sounds
Added Mining Laser Sounds
Level Elements:

Outer Space

Added Rift VFX
Geyser now has proper VFX
Added 3 new Asteroid Variations
Added more asteroids into the level
Updated VFX on Hazard Plant
Added Geyser Sounds
Added Oxygen Harvesting Sounds



POI's:

Changed Post Processing Effect on Ice Biome
Added Rock Pillar Meshes
Added Post Processing to Slime biome
Added base island meshes
Added Ice Rocks
Added Level streaming to spaceships & POI's
Added new Ice Chunks & Ice Rock Meshes
Added Insulating Slime Harvestable to slime biome
Added new island meshes
Added Ice Crystals meshes
Added Ice POI VFX
Added Radiation Zone VFX



Progression:

Added new resources & recipes

Energy Crystal, Rubber, Iron Ore, Quartz, Green Lead, Insulation Slime, Frosted Crystals, Titanium.
Ducktape, Iron Bar, Green Lead Bar, Titanium Bar
Radiation Suit, Insulation Suit
Cockpit Repair Module
Added Third Oxygen Upgrade
Added Recipe cards to POI's & Spoiler Location



SpaceShip

Greenhouse:

Added Opening Greenhouse Support
Added Extended Fabricator
Added Greenhouse meshes & materials
Added Mesh for extended Fabricator



Control Room:

Added Opening Control Panel Support
Added Control Room Meshes



Hallway:

Added new door for greenhouse
Added new door for control room
Added new Hatch model
Added new window next to hatch
Updated Crafting Bench mesh with new more detailed version



Bedroom:

Added Window to Bedroom
Implemented Bedroom Mesh



General:

Added Custom Lighting & Post-Processing to spaceship
Added new corner pillars
Added new roof mesh for spaceship
Added Floors Model
Added Spaceship corner meshes
Added Lamps to spaceship



General

Added Iron Bar Pick-Up mesh
Files
duckside-of-the-moon-win.zip
359 MB