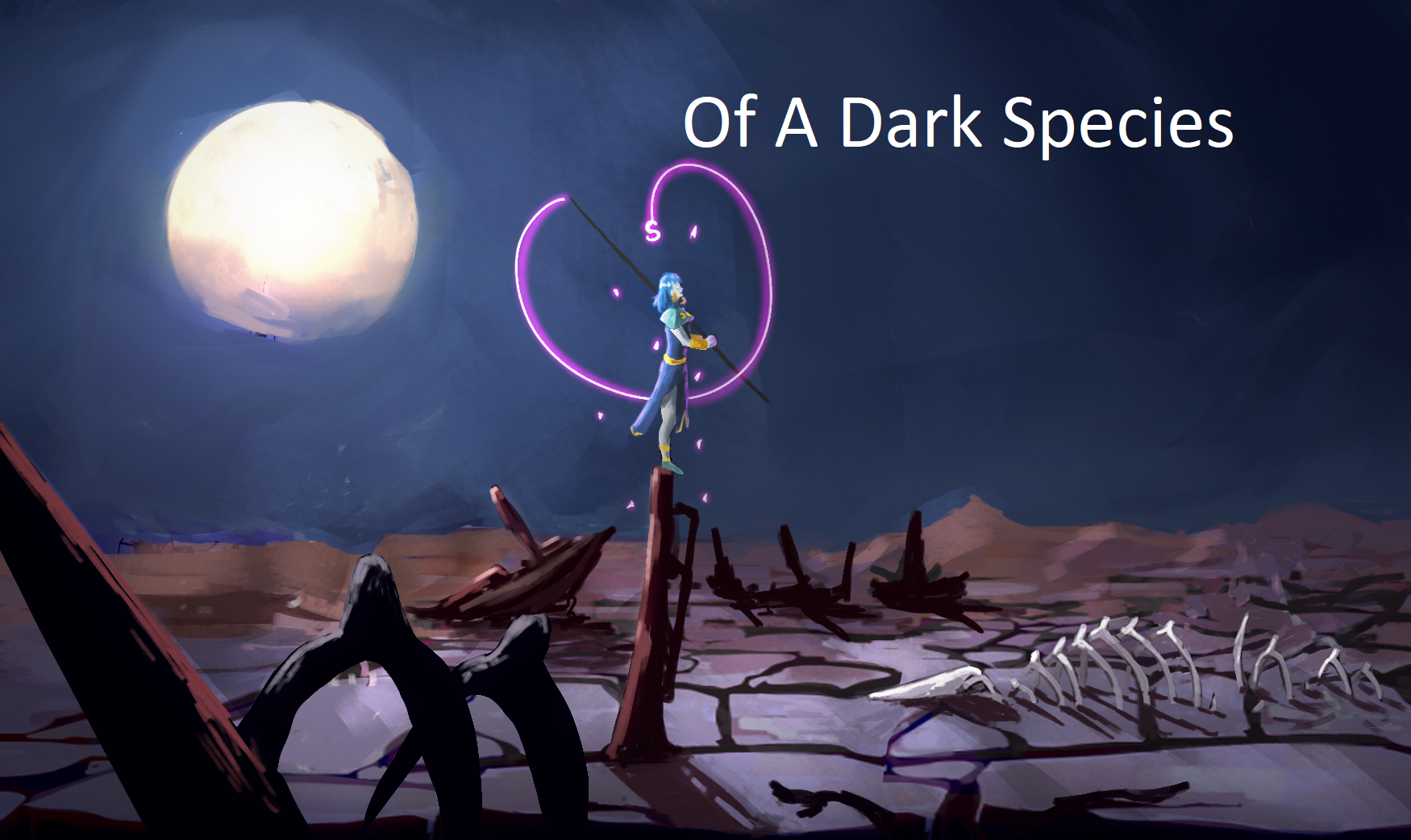 Of A Dark Species
A downloadable game for Windows
3D Puzzle-Exploration Platformer

A big catastrophe dried out the oceans and corrupted all life.
Your mission, as a God, is to save all corrupted life, guide them to the peaceful afterlife and defeat the unholy soul who caused this tragedy.
What to expect in build v4.0:
- You can experience two fully dressed levels introducing the players to the main mechanics.
- You can expect camera improvements while in Shadow Movement and in Third-Person mode.
- You can expect a fixed jumping animation.
- You can expect more and improved assets to dress the levels.
- You can expect an updated Pause and Main Menu, now also to be used with controller.
Overall, we would like to inform you that we, as some of our teaching staff love to call it, put some love into this week's build. We improved upon a large amount of areas, mainly including Level Design and the Shadow Movement mechanic.
This is not the final build. The final build can be expected on this date: 22/06/2020 at 5 pm CEST.
Created by the BOB Team
Artists:
Bente van Dijk
Elizaveta Makhova
Lukasz Bernat
Programmers:
Tom Semeijn
Reika Ikemizu
Designers:
Sandrine le Comte
Leroy Verdoold
Samat Imanalin
Willem Okolo
Musician:
Deen van Dijk
Download
Download
of-a-dark-species-windows-beta.zip
275 MB