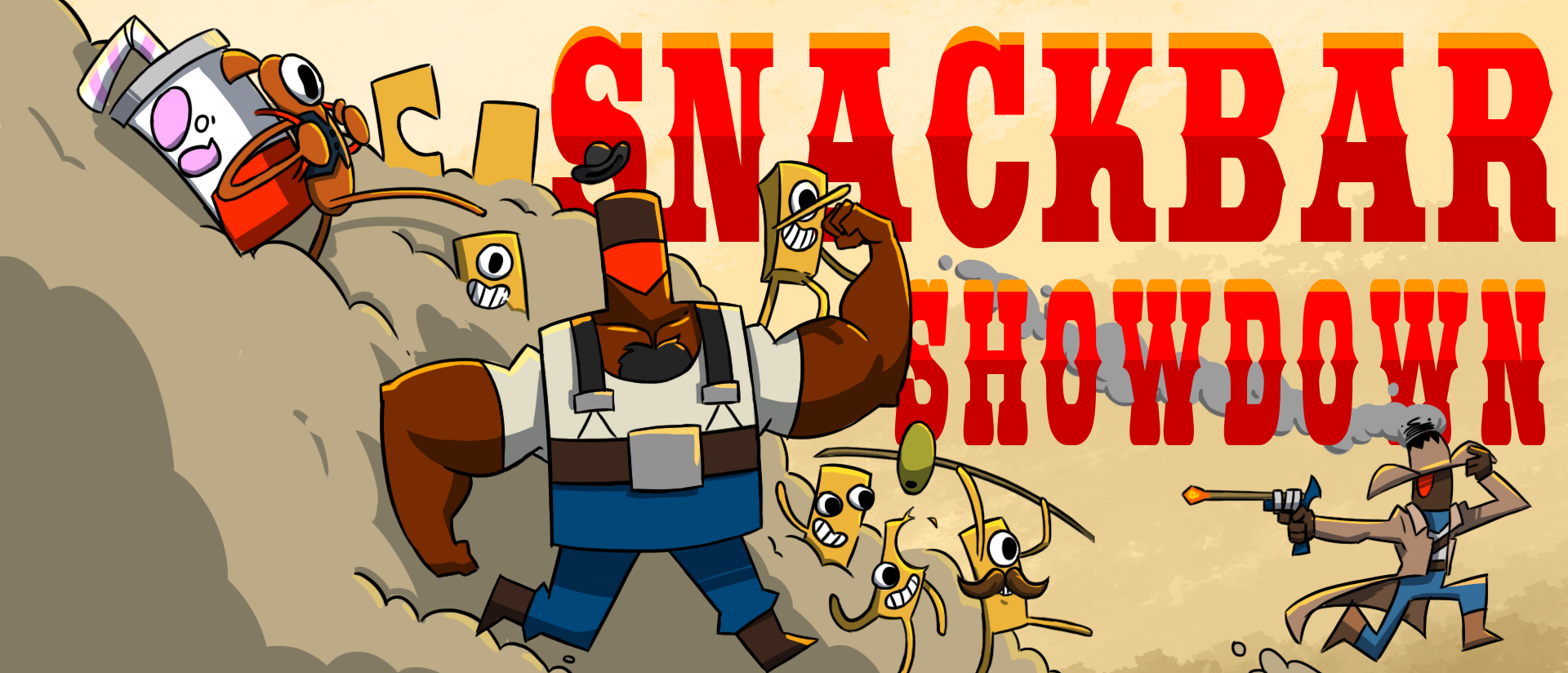 Snackbar Showdown
A downloadable game for Windows


Snack Bar Showdown is a twin-stick shooter, where you as a miniature cigar cowboy, clear the top of the snack bar counter by destroying hordes of ravenous Snacks with the right type of foods, before you will become the snack!


Design & Production
Eileen van Zijtveld
Wesley Cats
Brittany van Doornik
Tudor Boneanu

Visual Arts
Monika Zamielska
Luka Bijmolen
Jesse Reichel
Luuk Ouwehand
Luuk Hoffmans

Programming
Justin Kujawa
Lex Roovers
Lyubomir Kostadinov
Maarten de Kloe


Keyboard & Mouse
WASD - Movement
MOUSE to aim
LMB to shoot
RMB to defend
SCROLL / 1,2,3 to cycle guns
ESC / P to pause
Controller
LEFT JOYSTICK / D-PAD to move
RIGHT JOYSTICK to aim
RT / A to shoot
LT / B to defend
LT to cycle gun down, RT to cycle gun up
Face Buttons: Change Guns
START to open menu


Itch.io App (Recommended)
Installing through the Itch.io app allows you to update to new versions of the game directly within the app with a single click
Launch the Itch.io app
Select the game in your Itch.io library
Press install and select a path to install to
Once installed, press Launch to play the game
Direct Download
Direct downloads require you to manually download new versions of the game whenever there is an update in order to play the latest version
Download the zip file
Extract the zip file
Run the .exe file


Download
Comments
Log in with itch.io to leave a comment.
stellar game! really great controls, smart level design, great theme, really enjoyable experience overall!