Drivinity
Drivinity update 1.0.3 - "The white-screen fix"
---
Drivinity update 1.0.3
Hello everyone!
We're finally ready to release a new version of the game, which will fix the issue where the game crashes on launch, and with that, some other improvements we hope you will enjoy! Currently we are still in development and working hard on removing bugs in the game, we're looking forward to your feedback and let us know if there is any issues.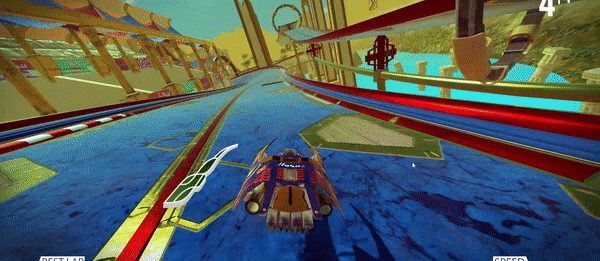 Updates

Added keyboard support (work in progress)
Improvements on Vehicle particles (work in progress)
Loading screen shows control scheme
End race cinematic (work in progress)
In this update we added keyboard input, so that the game can also be played without connecting a controller. Keyboard input will automatically be enabled/disabled when you connect/disconnect a controller. Keyboard input is still in its early stages and will receive improvements in future updates
Bug Fixes

Fixed the white-screen crash on launch
Best lap timer was not shown after finishing a race
Known Issues
Running into the wall will occasionally cause the game to freeze
Vehicle skins are still in development
"Abydos" track is removed in this version as it is unfinished and not ready for release
Best lap timer is not updated in the final lap
When the lap timer is still counting but all vehicles appear to be frozen, you will need to exit the game by pressing the start button on your controller and returning to the menu.
We are hoping to fix these issues in the coming days, stay tuned!
Team Godspeed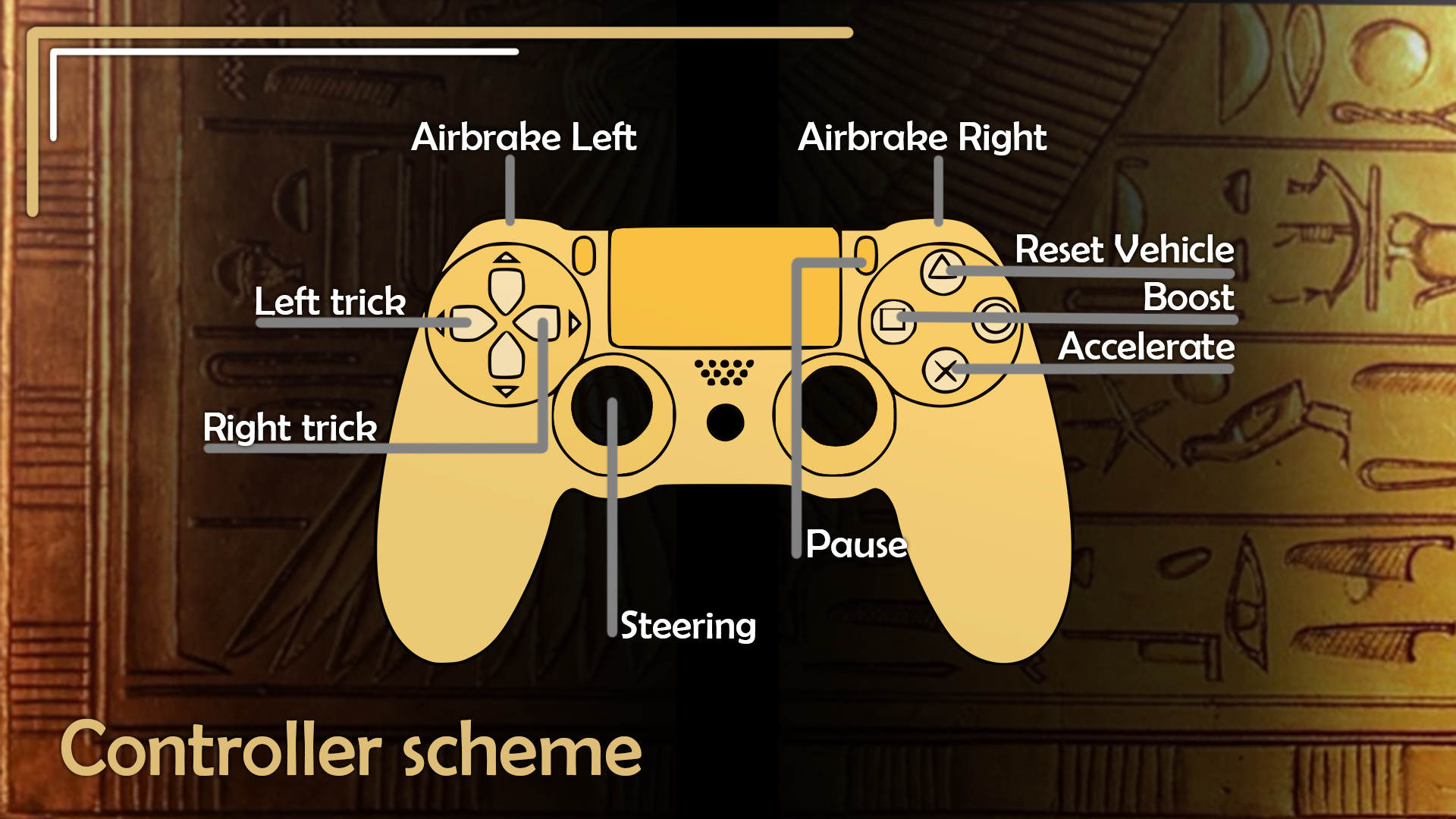 In Game Control Scheme
In game keyboard scheme
Files
Version 1.0.3
Jul 03, 2018