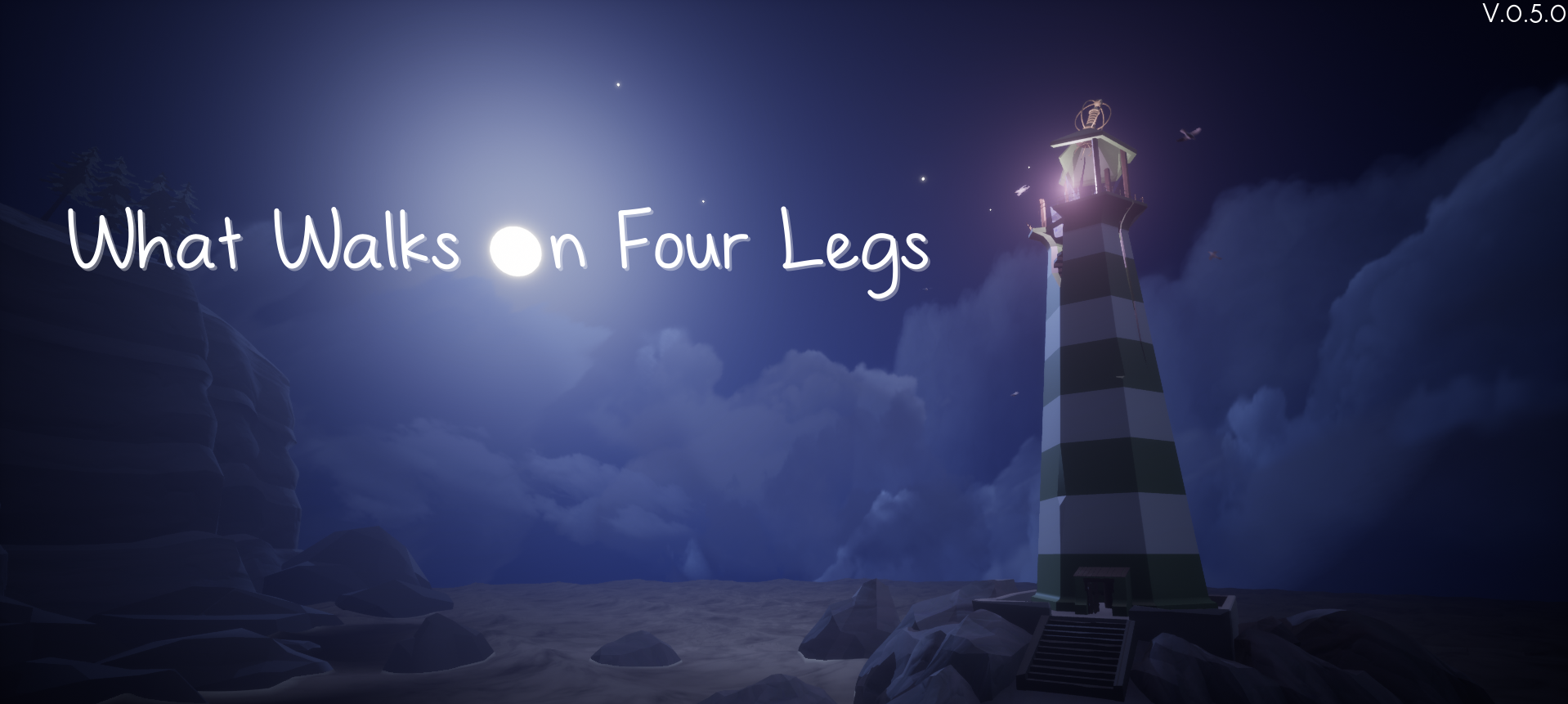 What Walks On Four Legs
A downloadable game for Windows
What Walks On Four Legs is a 3D Point & Click Adventure Game.
Play as Charles, an old journalist chasing down rumours of a strange phenomenon known as Portals that change anything that passes through them. An other-wordly mysterious light emits from the Lighthouse nearby. He had to see this for himself.
We'd greatly appreciate it if you could help us with our learning by filling in the playtesting form after you've tried the game!

What walks on four legs V0.6.1 Survey
V0.6.1 Features:
3 beautiful environments to explore.
Traditional point & click puzzle solving with a twist.
Relaxing original composed music.
Keep in mind that the current state of the game is Prototype. It is a work-in-progress and not all features are implemented yet. Some encounters with game bugs may occur as well.
Created by Team 3.1
Designers 🧩
Andrea Bonetti
Jordi van der Hulst
Riccardo Lusuardi

Programmers 💻
Danny Kruiswijk
Jan-Mathijs Caris
Visual Artists 🎨
Jack Glavimans
Jamey Brand
Julia Scholtens

Audio Design 🎶
Jordi van der Hulst

First-year student project.
International Game Architecture and Design at Breda University of Applied Sciences.


Awards

Runner up Year 1 Best Art
Year 1 Best Design 🏆
Runner up Year 1 Best Game
Download
Download
what-walks-on-four-legs-win.zip
436 MB
Install instructions
From the itch client (recommended)
1. Install the game by clicking on the big red Install button
2. Launch the game by clicking on the Launch button
From the browser
1. Download the game
2. Unzip the folder
3. Launch the WhatWalksOnFourLegs.exe