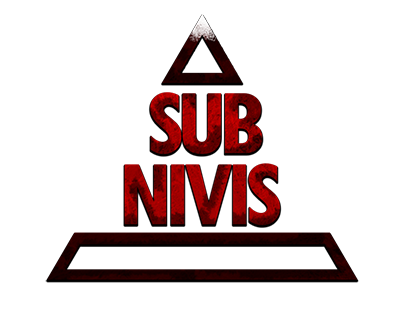 SUB NIVIS
A downloadable game for Windows
High Concept
SUB NIVIS is a first-person shooter inspired by classics like Quake and DOOM. Play as Sister Maria, a nun sent to succeed where others like the Vatican and the UN failed: the Black Pyramid of Alaska.
Once thought to be a figment of only the wildest conspiracies, the Black Pyramid is a terrible reality. Swarming with techno ghosts hell-bent on destruction, you were sent to send them back to their cold, metal graves. Use your trusty sword, the Archangel's Absolver, to slice-n'-dice your way through the techno-horde. Or use your revolver to blow their mechanical brains out!
Collect several Power-Ups to make your task easier – but be aware, as with anything on God's green earth, they too are only temporary. Use the supplies left behind by a lost UN task force scattered through the Pyramid to bring an end to the scourge that threatens all of humanity.
Can you survive the dangers of the black pyramid and succeed where others failed?


Play SUB NIVIS now!
Developer Credits
Producer
Tim van der Leeden
Product Owner/Gameplay Programmer
Ralph Warrand
Gameplay Programmer
Guy van der Meulen
Engine/Tools Programmers
Wessel Frijters
Stefan Claasse
Sam van der Hoeven
Joey Staps
CICD/Graphics Programmer
Melvin Rother
Sound Designers/Graphics Programmers
Daniël Cornelisse
Lily Haverlag
Narrative, System, and Level Designer
Attila Szücs
Level Designer
Stefanos Zarakovitis
Victor Stanciu
Visual Artist
Sasja Bradić
Jesse Reichel
Asset Credits
Makkon3 Textures
Ben "Makkon" Hale
Special Thanks to Ex-devs
Bart van Dongen
Jonathan van der Heide
Silvijn de Vries
Cass van den Bos
Saskia Janssen
Special Thanks to Lecturers
Nick Dry
Bojan Endrovski
David Rhodes
Nicole de Jong
| | |
| --- | --- |
| Status | Released |
| Platforms | Windows |
| Authors | Breda University of Applied Sciences, Ralph Warrand, Saarothar, timklein, Veek, FlannyH, Sasjaaazzzz, szarakovitis, robic_wessel |
| Genre | Shooter |
| Tags | 3D, FPS, Singleplayer |
Install instructions
|To run the game, simply un-zip the sub-nivis-win-stable.zip folder. Then double-click on the SUB_NIVIS.exe to run the game. To begin playing the game, press the START button in the main menu.
Comments
Log in with itch.io to leave a comment.
Amazing game! even my grandma enjoyed it!
The game is really fun to play and well made! Some of the floating platforms do get triggered early which almost prevent me from progressing. Other than that you guys crafted a fun experience.
Thank you for your interest in our game! This game does not support multiplayer. It was crafted as a single-player experience.