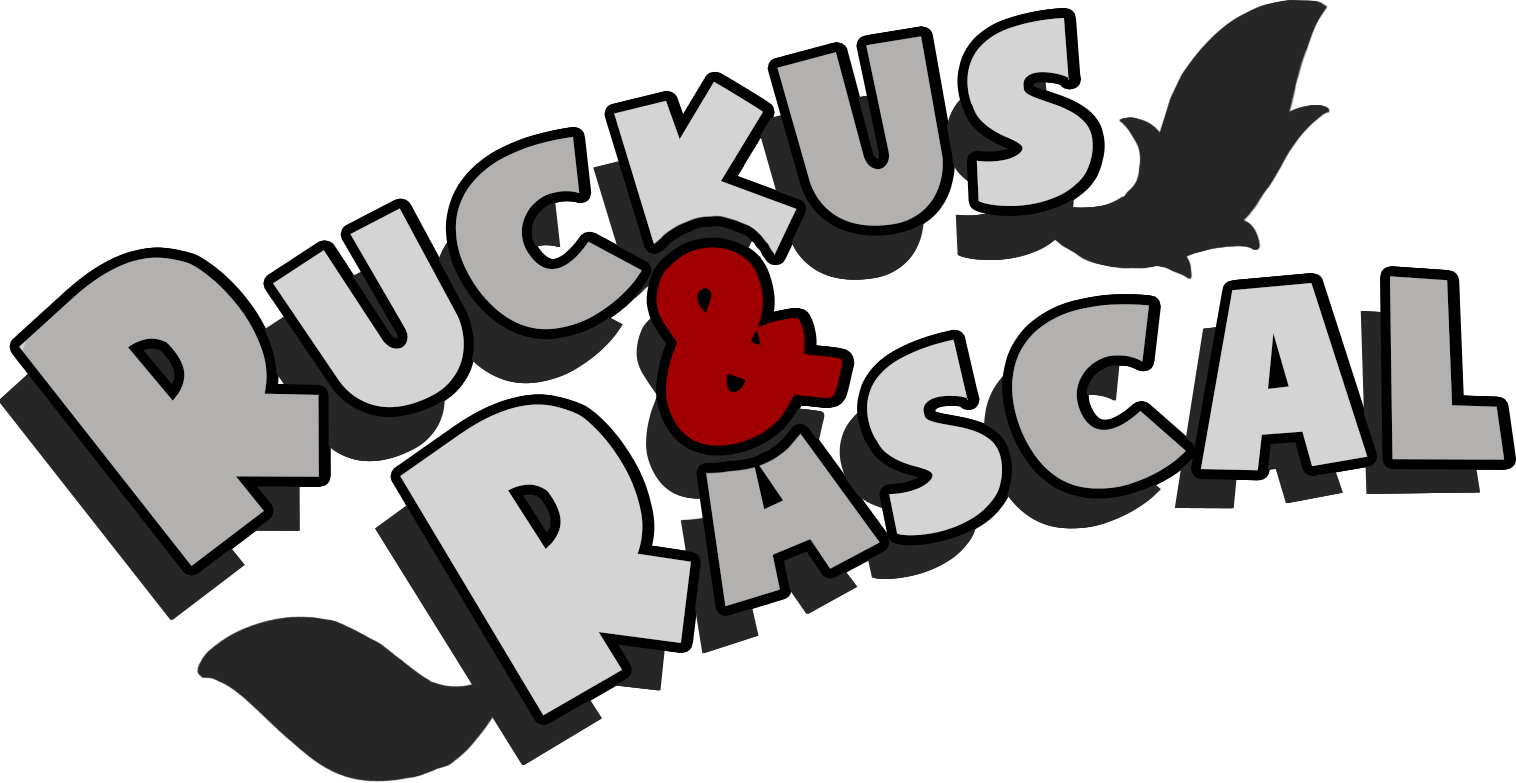 Ruckus & Rascal
Ruckus & Rascal is released!!! Final (Major) Build (V1.0)
---
Ruckus & Rascal has been released!
Hello once again, everyone! This is the most significant announcement just yet, we are releasing Ruckus & Rascal!!! Thank you all for coming along this ride with us, it's been fun, but all good things come to an end and this is the time we let our beloved project go. We may release additional small updates and bug fixes, but this is the last major update we are releasing.
This is what we added/changed since Early Access:
All AI enemies now have models and animations! They are either chefs or waiters.
The Level has been altered, now having a different diner.
The Level has been fully set dressed, both outside and inside.
We reworked the cameras a little, so they should now work better with the player being apart from each other.
We added little minigames, such as a slot machine and Connect4.
There have been a few changes to the look of the shader.
We added a jukebox that can play songs. But don't worry, it can be turned off if you prefer that.
Many changes to the UI, especially the Main Menu and Character Select Screen (it now shows both raccoons!). We also added the Settings Menu and Credits Screen and a new font!
Balanced Rascal's minigame when in disguise mode.
Carts can now fall down if there is nothing underneath them.
Instructional pop-ups have been adjusted to help players more.
Lastly, we fixed many bugs!

This is what changed from the last update (V0.8) until now:
[Added] - New fonts. All UI text now uses the new font
[Added] - Restart button for Connect4. Both players are needed to restart.
[Added] - New tutorial for Connect4 minigame
[Added] - New model for slot machine prize
[Added] - Sound effects for slot machine
[Changed] - Main entrance doors are now "camera" doors, so you have to wear a disguise in order to enter the building
[Changed] - New method of killing the chef at the end of the level
[Changed] - Gumball machine now accepts coins
[Changed] - Increased hitbox for coins
[Changed] - Camera cones are now less transparent to increase level visibility
[Changed] - Trash can model and material
[Changed] - Pause button mapping was changed.
[Changed] - Images used in the character select UI
[Removed] - Model swapping for raccoons
[Fixed] - Connect4. Players will no longer lose their turn if they try to place a disc in invalid position.
[Fixed] - Connect4. Restarting the game will now correctly reset visual indicators.
[Fixed] - Ruckus material is now properly applied to mesh
[Fixed] - Line artifacting on model normals in the middle of a mesh
[Fixed] - Issues with the outline effect
Even though the project is over, we will still keep an eye on the itch page, so feel free to leave a comment! We may not see it immediately, but we will do our best to reply as soon as possible! Thank you all again and we hope to see you around for upcoming projects!
Files
Ruckus&Rascal-1.0.zip
424 MB
Jun 19, 2023